Uniforms at OSLS
Students of Our Savior Lutheran School are required to wear a school uniform. While you may purchase some compliant pieces from other vendors, all shirts, as well as P.E. clothing must have a school logo, and may be purchased from Lands' End (School Code 900146119). A link to our Lands' End Preferred School site can be found below. The OSLS preferred school number is 900146119.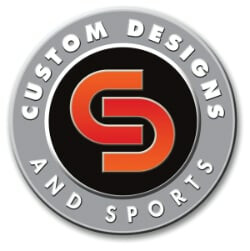 Our new embroidery vendor is Custom Designs and Sports.
1807-D Santa Rita Rd, Pleasanton
By APPOINTMENT ONLY
Monday - Thursday 10:00AM - 4:00PM
Friday, Saturday, Sunday closed
You can purchase elsewhere and have the logo sewn on for a nominal fee. This includes shirts, sweaters, and jackets.
Designated colors - Black, Khaki, Navy, Lands' End—Clear Blue Plaid. Pants, shorts, and capris must be a non-denim twill-like (not stretch) fabric and should fit modestly.
Jumpers and skirts that sit "above the knee" must be worn with coordinating bike-style shorts, leggings, or tights, in approved colors, and be of a modest length.
All outerwear jackets and raincoats should be in solid school colors. A logo is optional.
Socks (including tights, leggings, or bike shorts) must be in black, navy blue, or white. No prints or logos.
No open-toe, open-heel, or light-up shoes are allowed. Gym shoes are required for P.E.
Hair Accessories including headbands, hair-ties, etc. must be in school colors only.
P.E. Clothing (6th—8th grade only) is to be worn for P.E. only. The uniform for girls and boys is a solid black t-shirt, black shorts (no shorty shorts girls!) uniform approved socks & gym shoes. No logo required. Solid black sweatshirts and pants are optional.
For TK - 4th grade – No P.E. apparel is required or allowed at any time.
Clothing Corral: Gently used, uniform pieces are available free of charge; come check it out before you shop. (Parents are responsible for determining that the clothing selected meets uniform guidelines including logos as outlined.)
Students:
Should appear neat and modest at all times.
Shirts or undergarments worn under uniform top must be in uniform color and tucked in.
Hair must be neat and well kept. No radical hairstyles or unnatural hair colors. Boys' hair must be trimmed above the eyebrows and above the collar.
No more than two pairs of small stud earrings are allowed.
Wearing of jewelry should be minimal
The use of makeup should be minimal.