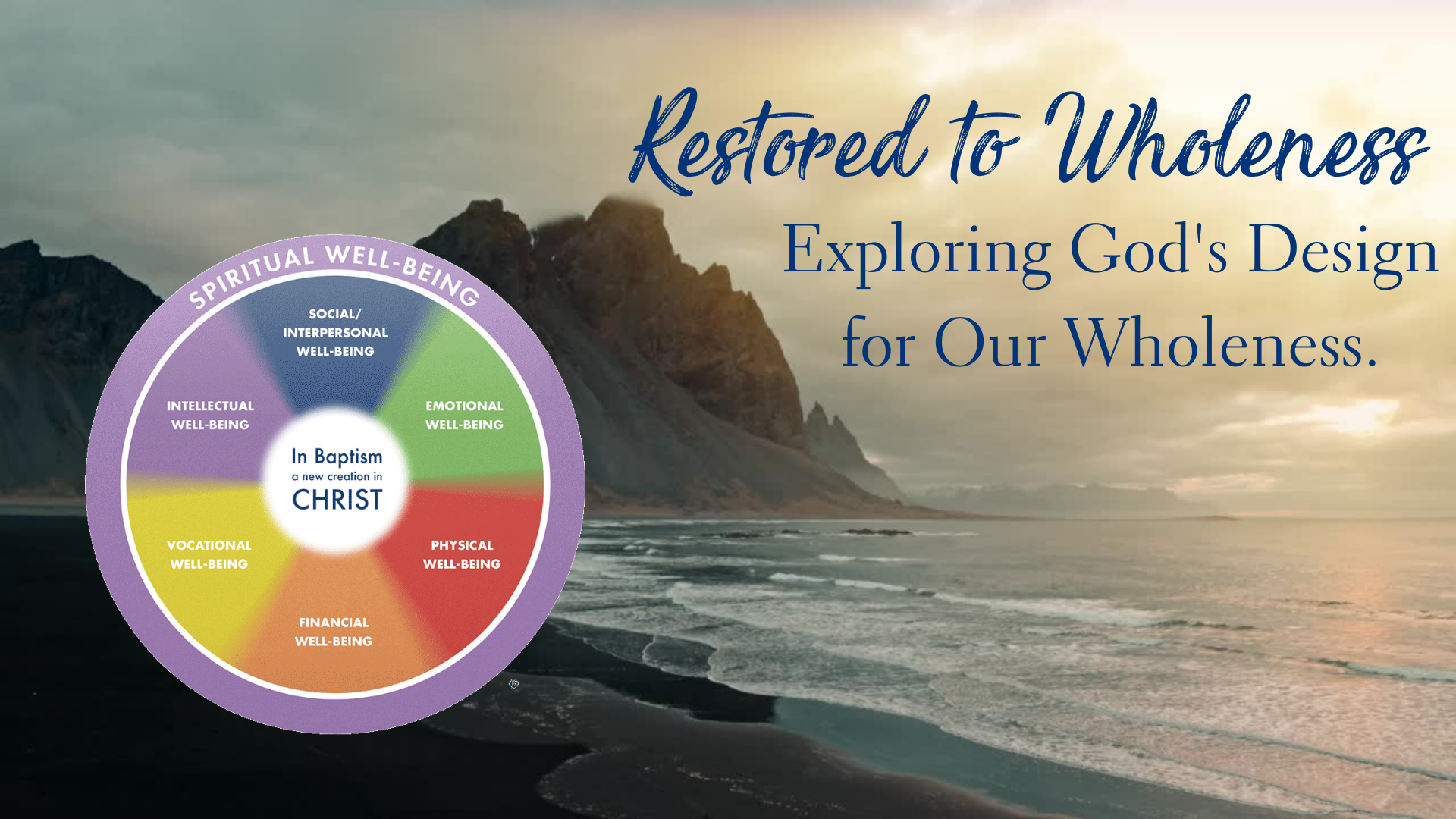 "Heal me, LORD, and I will be healed; save me and I will be saved, for you are the one I praise." - Jeremiah 17:14
Whether that pain we go through is something we go through alone or experienced together with others, we will all at times experience pain and sadness. Christ promises restoration to Wholeness, but what does that Wholeness look like. This 9-part series explores our Wholeness in Christ through the lens of the Wholeness Wheel. Each week we will examine a different aspect of our personal Wholeness, based on God's design for our connection to Him and to one another. Join us this fall for Restored to Wholeness for Equipping Thursdays. Videos post each Thursday morning and will be available at your convenience.
This week we are examining Spiritual Well-being. Here is a reflection guide that you can use following watching the video.
Week 2 - Spiritual Well-Being
Week 3 - Emotional Well-Being